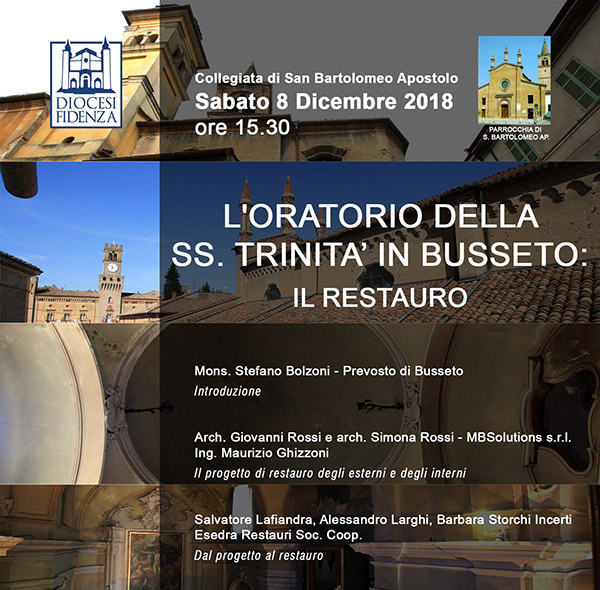 Oratorio della SS.Trinità – Busseto – Conference 8 Dicembre 2018
We will be speakers on Saturday, December 8 at 3.30 p.m. for the presentation of the restoration of the Oratory of the SS. Trinity in Busseto.
The event will take place in the Collegiate Church of San Bartolomeo Ap. in Busseto. Free admission.